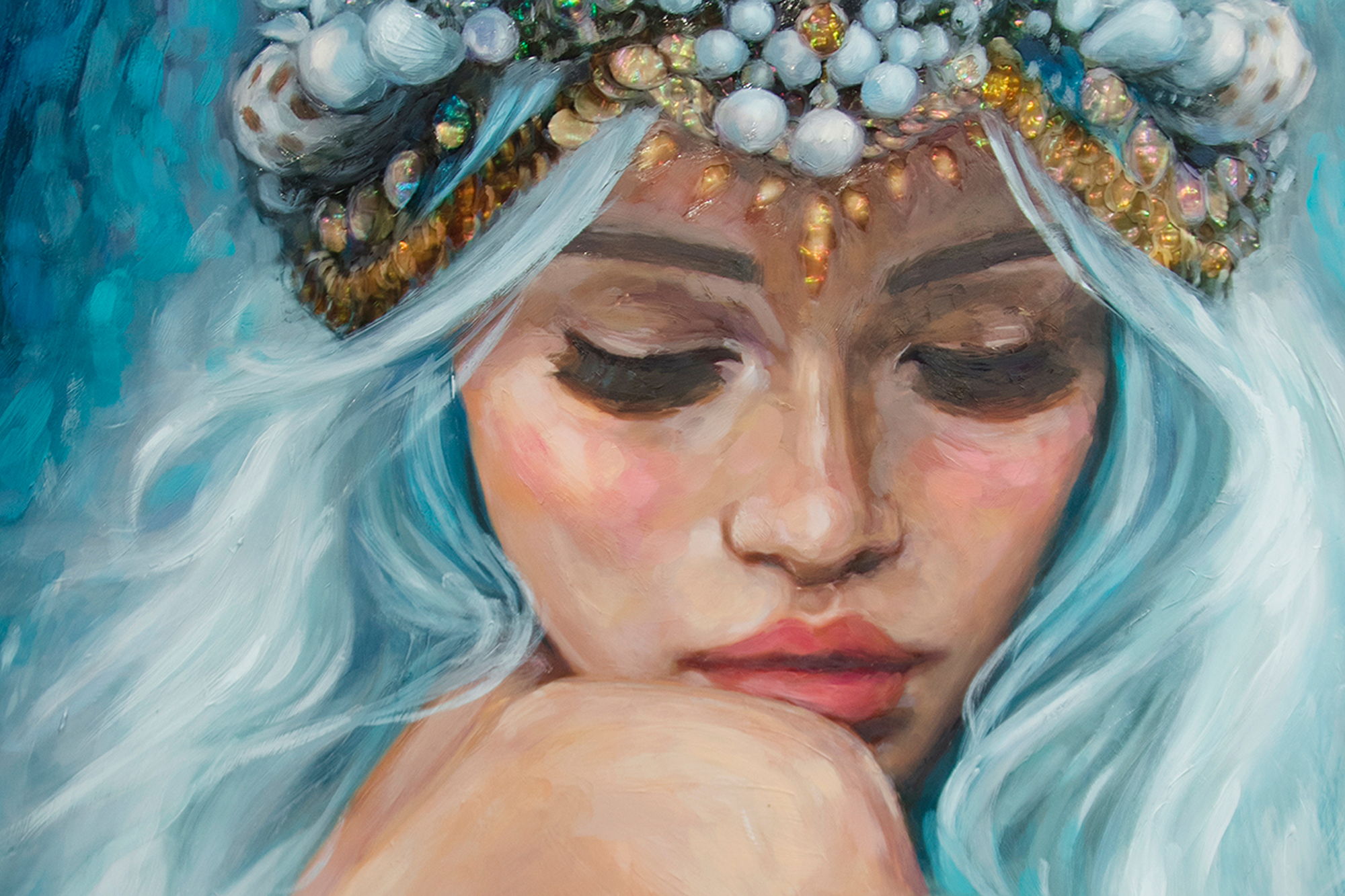 Muses Collection
Water has long been equated with the feminine aspects of creation, nature and spirituality. The ocean is life giving, powerful, sensual, changing and mysterious. As has been done in mythology, I relate the beauty of water to feminine deity, and in doing so I discovered a technique that I haven't seen before. I use rare precious materials to adorn my Muses such as genuine mother of pearl and real abalone shell. These beautiful materials combined with the dichotomy of the power and softness of the muses reflects my interpretation of the sea in relation to femininity.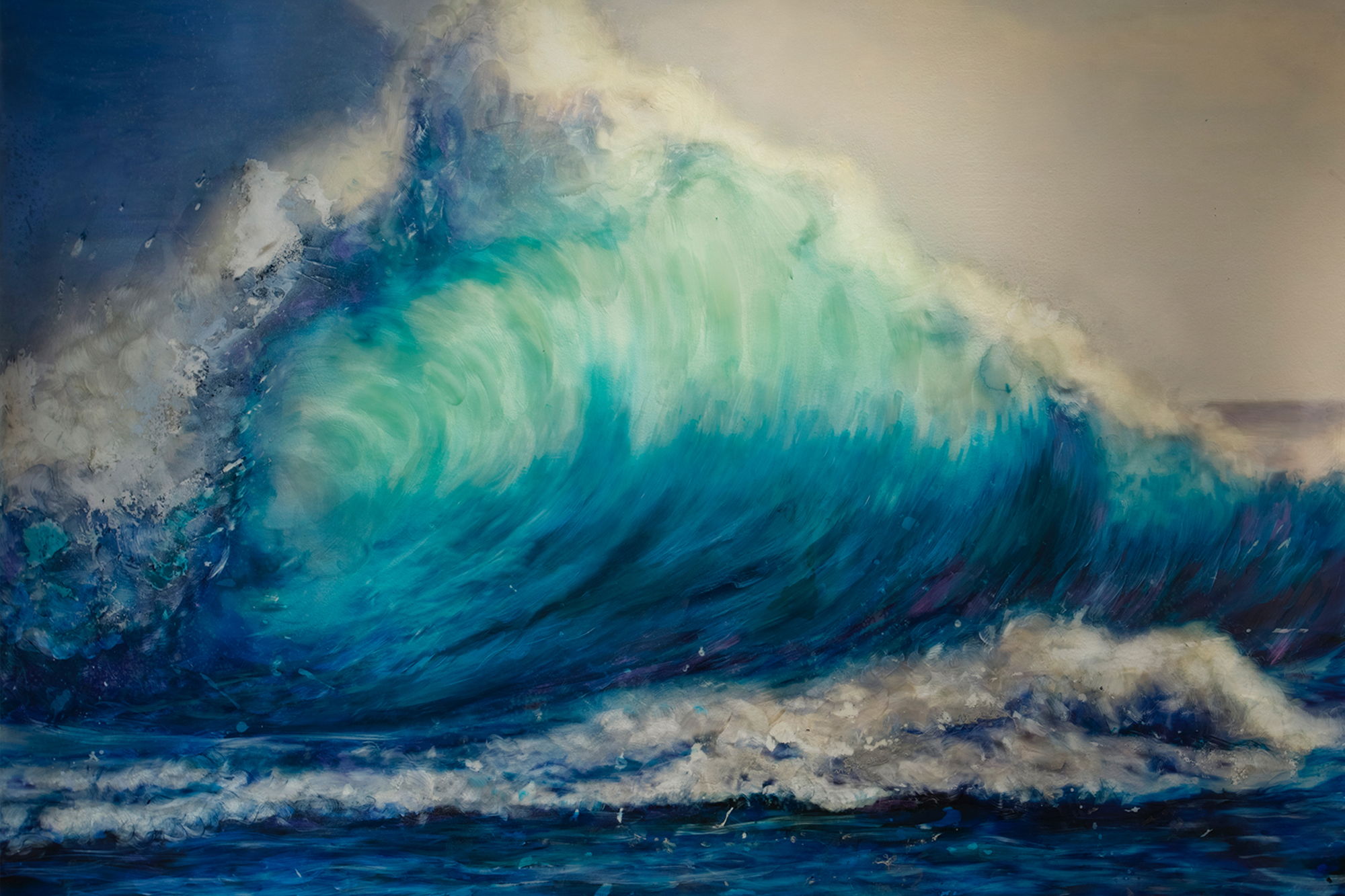 Seascapes Collection
It is my belief that the ocean has healing powers. It can liven up your day, wash away your troubles, caress your soul and bring a fresh mind. In my art, my brush strokes mimic expressions of water through how I paint, creating currents, splashes, fluidity and an overall sense of flow. Oceanic blues fill my pallette evoking clarity and tranquility. To imitate the effects of water's refractive nature, I use metallics and translucent, glistening mylar. The harmony of these elements together creates my perception of the sea in relation to elated emotions and its magical mystery.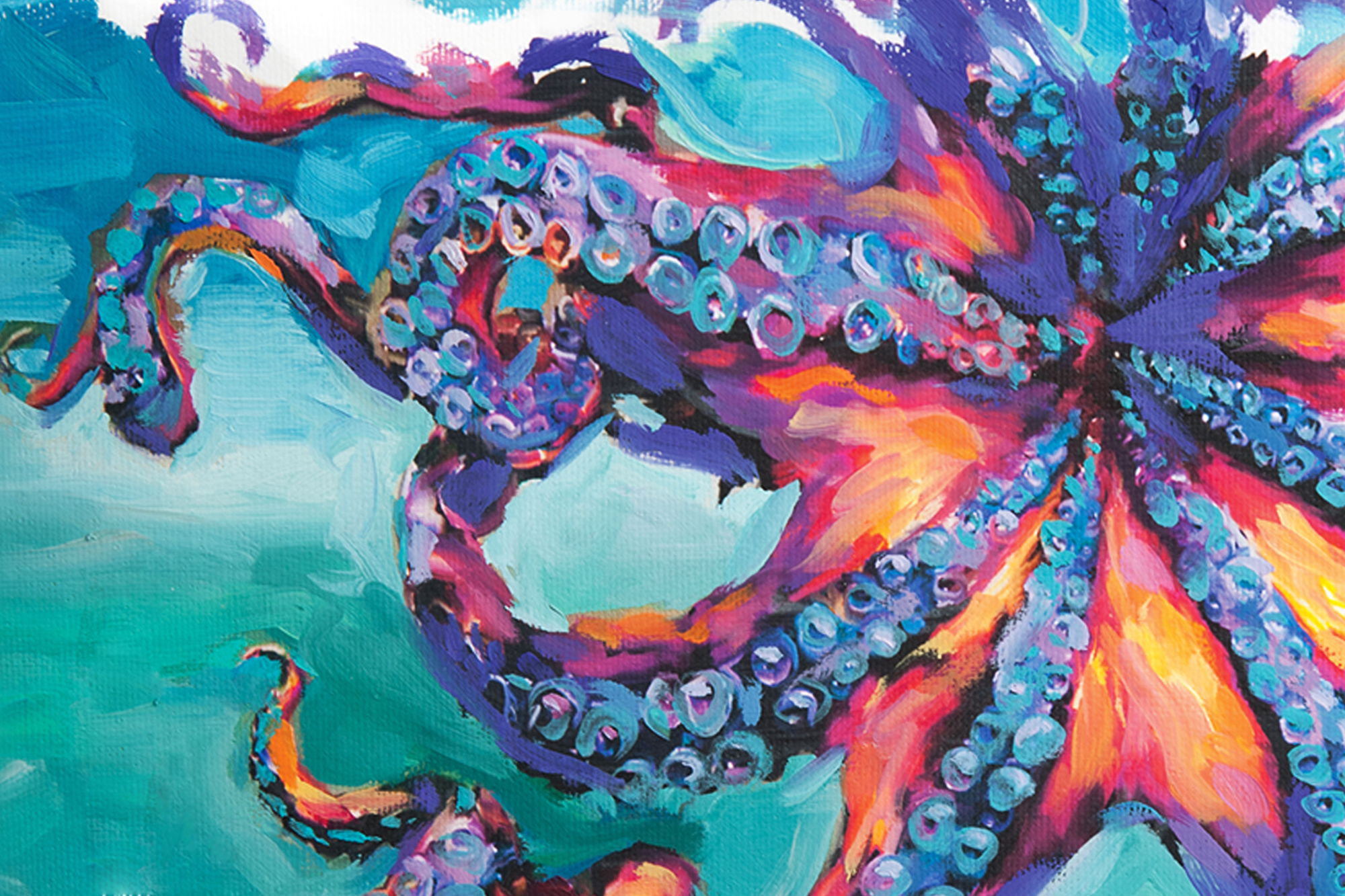 Wildlife Collection
In my artwork I utilize vibrant color with energetic brush strokes to breathe life into the surface I paint on. I contrast power and whimsy by depicting both land and sea as well as muses with their primal counterparts. I express my harmonious views of wildlife in the world by showing man and beast in spiritual unity throughout these pieces of artwork.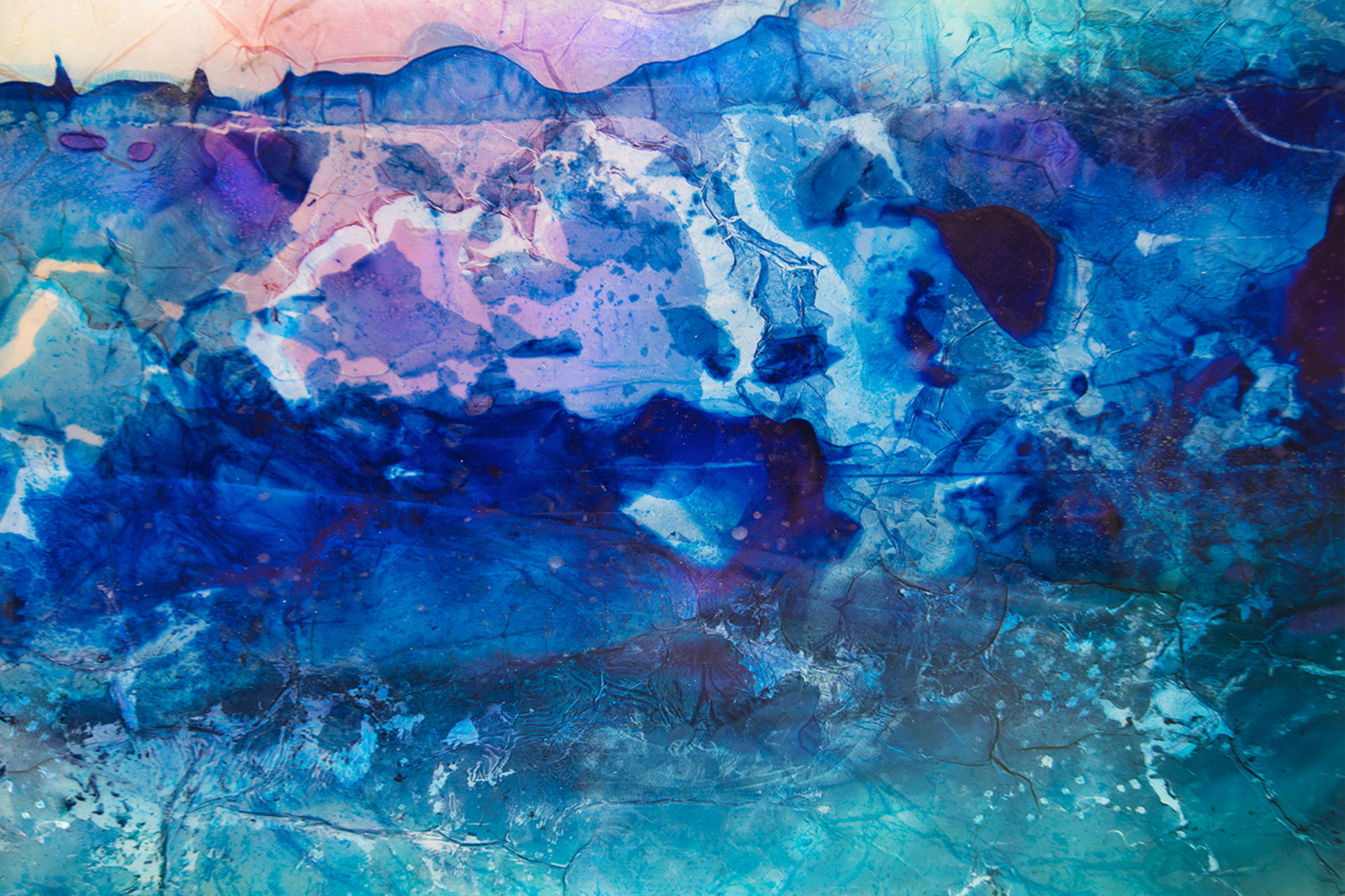 Abstract Collection
These pieces demonstrate the physical, spiritual and emotional experience of the ocean. Inspired by the mysterious nature of light's interaction with water, I invented a unique process of layering many transparent and reflective painted mylar sheets, giving an illusion of glassy depth. Each layer uses random occurrence as an avenue of expression. After combining paints and dichroic chemicals with water, I pour the mixture over the mylar. As the water flows over each of these layers it authentically mimics the random dynamics of the ocean.